SLLEA Jobs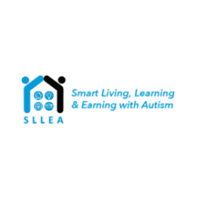 In 2015, SLLEA formed as a 501(c)(3) nonprofit organization. In 2016, SLLEA began full program operations as a licensed Oregon Medicaid provider agency when SLLEA opened its first TAP home, offering a 10-month intensive training program focused in independent living. SLLEA currently offers two TAP training homes with TAP graduates able to progress into one of SLLEA's growing number of Tier program homes upon completion.
First 30 SLLEA Jobs
Local Non Profit Manager
Full Time
Posted 08/08/2022
NONPROFIT MANAGERSmart Living, Learning & Earning with Autism in Eugene, OR is looking to hire a full-time Manager for our Advanced Placement Program (APP) to coordinate all operations and activities of the APP House. Are you flexible and patient? Do you want to work with a non-profit that...