SLLEA Jobs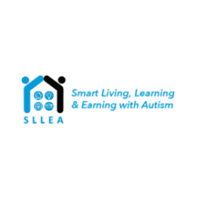 In 2015, SLLEA formed as a 501(c)(3) nonprofit organization. In 2016, SLLEA began full program operations as a licensed Oregon Medicaid provider agency when SLLEA opened its first TAP home, offering a 10-month intensive training program focused in independent living. SLLEA currently offers two TAP training homes with TAP graduates able to progress into one of SLLEA's growing number of Tier program homes upon completion.
First 30 SLLEA Jobs
Direct Support Professional
3/4 Time
Posted 01/11/2022
Do you want to be a mentor for a progressive training program using technology where you make a difference? Come join the SLLEA team! Smart Living, Learning & Earning with Autism (SLLEA) was founded to help adults with higher functioning autism achieve and maintain meaningful independence in...