United Way of Lane County Jobs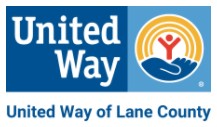 We're investing in the youth of Lane County. Our vision is to create a community where all kids are successful in school and life because we believe healthy, successful kids are the best investment in our future. We work toward this vision by assessing the need and creating a plan, raising funds and investing in the community, mobilizing people to action, and measuring results.
First 30 United Way of Lane County Jobs
Coordinated Enrollment Specialist
Full Time
Posted 11/30/2021
United Way of Lane County
Springfield, OR
POSITION SUMMARYThe Coordinated Enrollment Specialist assist families with young children with eligibility, selection, and placement in Lane County's Preschool Promise programs. In addition, this position participates in a Regional Stewardship Committee to coordinate outreach and recruitment...