United Way of Lane County Jobs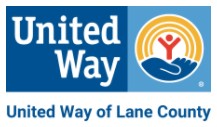 We're investing in the youth of Lane County. Our vision is to create a community where all kids are successful in school and life because we believe healthy, successful kids are the best investment in our future. We work toward this vision by assessing the need and creating a plan, raising funds and investing in the community, mobilizing people to action, and measuring results.
First 30 United Way of Lane County Jobs
Co-Director of Education
Full Time
Posted 11/08/2022
United Way of Lane County
Springfield, OR
POSITION SUMMARYThe Director of Education directs the Lane Early Learning Alliance (ELA) and United Way of Lane County's (UWLC) involvement in education-related collaborative efforts. In this role, the Director will play a convening, facilitating, and leadership role for the ELA - building trust...
Education Program Coordinator
Full Time
Posted 10/10/2022
United Way of Lane County
Springfield, OR
Position Primary Purpose: To provide coordination, administration and project support to the Preschool Promise program in Lane County, including data tracking & management, monthly reporting, and grant budget management.Must be detail oriented, strong communicator, and able to work individually...